Welcome to the credits world!
We present to your attention the catalog of popular credit companies, that provide quick short term credits, sms credits, with the possibility of making your online application. Our catalog will help you choose the right credit company. On the website you can create a credit companies rating, post reviews and comments about the credit companies to share their experiences and knowledge that you will help others choose the credit company with a high level of service, low interest and loyalty to the customers.
Why need credits?
In a situation where money is urgently needed, and no one to take, by itself comes to a decision - is to issue the credit. Situations may be different: a refrigerator broke down, it is necessary to repair the machine, improve their health, to go on holiday; or more global: to build a house, start a business or buy a new car. In any case, the credit is needed. From short-term to long-term fast loans, mortgage loans, they are all presented at our site. The most popular are quick loans, as their registration takes a few minutes and the money transferred to the account. It is worth paying attention to the free credits, mostly first loan for a small amount of 300 EUR, a second time would have been to pay a commission or to choose another credit card company. It is important to understand what you really need a loan, and that it will help you establish a financial situation, rather than will drive into debt. Though some companies allow you to extend the deadline for the payment of the loan, of course it is a fee, it is better to avoid. Carefully read the agreement, there you will find all the possible consequences and penalties in case of non payment of the loan term (from tainted credit history to litigation).
Short-term and fast credits: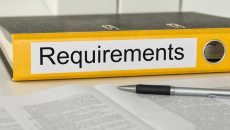 The requirements!
To obtain a fast loan online, it is necessary:
- account in any bank in your county
- mobile phone with a connection
- e-mail address
- You must be a citizen or permanent resident
- ages 18 to 75 years (depending on the requirements of the credit company)
- You must have a regular income
- You must not appear in the register of debtors
- You should not be the current credit obligations
- a couple of minutes for registration the application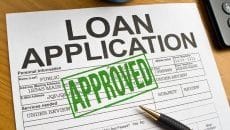 How to get?
- select the credit company on our website
- click " get credit" or "apply for a credit", you'll be taken to a site credit company
- Fill out an application on the website credit company stating the amount and term of the loan
- set the registration fee to the account of the selected credit company, so they will know the number of your bank account
- within a few minutes receive an SMS with the decision on granting a loan
- the money will go to your account in the near future (depending on where you bank account)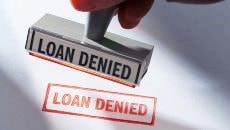 Why do denied?
- during registration given inaccurate or incorrect data
- you have outstanding current credit obligations or overdue payments
- the most common cause, you in the Register of the debtors, are used to check the database companies, that process the data delays on payments of physical persons
- You do not come of age, younger or older credit companies established in the age interval
- credit company to doubt your solvency